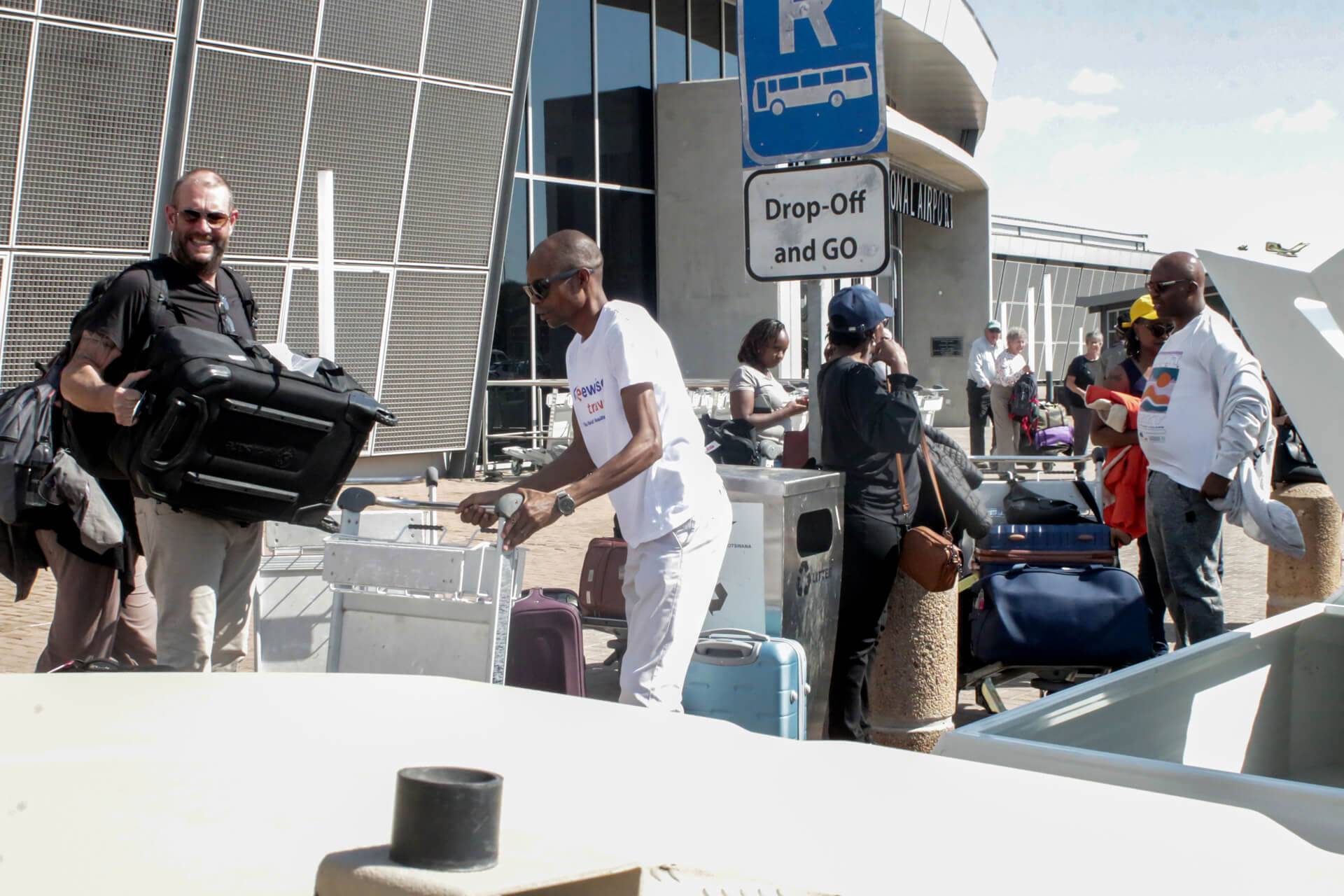 Full 2
Slide 1
Airport, hotel and Maun Local Shuttle
Slide 3
Slide 4
Join us on these amazing tours
Slide 5
Select a tour and let us plan for you.
Kneewise Travel is a tourist transfer organisation based in Maun, the epicentre of tourism in Botswana. The company was established in 2019 and has a team of six servants dedicated to offering the best travel services. Being fully accredited and with a cumulative experience of over 10 years in the travel and tourism industry, we are experts in our field and market leaders locally and regionally.
Chobe National Park
One of Africa's most beautiful rivers, the Chobe, supports a diversity and concentration of wildlife unmatched in Botswana.
Tsodilo Hills
The Tsodilo Hills are a UNESCO World Heritage Site, consisting of rock art, rock shelters, depressions, and caves in southern Africa.
Moremi Gorge
Goo-Moremi Gorge is in southwest Botswana, east of Palapye. It's just over 1 hours drive and 70 km from Palapye, or 1.5 hours and 100 km from Martin's Drift (Groblersbrug) Border Post.
Old Phalapye Historic Churches
Old Palapye is a significant multicultural historical site containing artefacts from the Middle Stone Age, the Late Stone Age, and the Early Iron Age.
Makgadikgadi Pans
The shimmering salt pans of Makgadikgadi along with the Nxai Pans are believed to be the largest in the world. Most of the time they appear as glaring, white, endless plains.
Sedudu Island
Sedudu Island (known as Kasikili Island in Namibia) is a fluvial island in the Chobe River, in Botswana adjacent to the border with Namibia.
Kalahari Desert
The Kalahari Desert is vast interior plateau, covering a large portion of southern Africa, encompassing almost all of Botswana, approximately one third of neighbouring Namibia and a large portion of the Northern Cape province of South Africa to the south.
Gcwihaba Caves
One of the wildest and most remote destinations in Botswana, Gcwihaba hides a labyrinth of underground caverns and passages. Visitors will find stalagmite, stalactite and flowstone formations.
Oratile Mod
2023-03-23T17:54:17+0000
Best customer service ever😍enjoyed my trip to Maun in July 2020, they made sure w all happy.... Travel wth Kneewise

...

Travel anywhere nd u wont regret, trust me....

read more
Maskara Maskara
2020-07-22T16:15:37+0000
the service was great, catered for all-our needs. the staff was super friendly and patient and went the extra mile to

...

ensure we were happy. definitely using them again for my next trips! they do across the border trips as well.

read more
Heather McKissick
I highly recommend this service. The owners are very professional and were always knowledgeable, prompt and also flexible. Their rates are very reasonable. We used them for both small and large groups for day-to-day transport and also group tour needs. Very grateful to have found them during our trip to Kasane and they will be the first people I call when I come back for business or with family!
Nancy Johns
Mangole was both prompt and willing to adjust our travel plans based on our needs. We used him as transportation in Kasane and also touring. We took an adventure to Zambia to see the falls. Just breathtaking and amazing. He saw to our every need and made sure all of us were safe and sound. Around town and for airport shuttles he was always early and ready to go. The van was clean and comfortably seated more than 10. When I return to Kasane, I would use him again without hesitation. I will recommend him to anyone going to Kasane.